About the Project
Earth\Studies
Our ethos centers on creating value from what may otherwise lay dormant or be wasted. Find out about our methodology.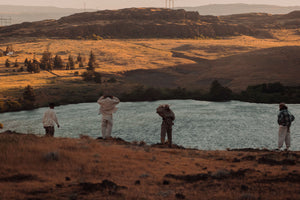 Inspiration: Earth
Layers of electromagnetism envelop the Earth, forming the uncertain boundary where the atmosphere begins to blend with outer space. Similarly, our clothing exists between our bodies and the environment. Earth\Studies projects take inspiration from landscapes, geologies and atmospheres to unlock a collaborative expression between human and non-human creativities.
Earth tones and natural hues shape color decisions. The textures of sweeping landscapes are expressed with asymmetric fabric composition. The evidence of human influence is reflected in a mix of synthetic and natural materials. This expression of the 'natural' confronts the construct of the utilitarian. In this way Earth\Studies projects reveal the emotion and beauty found on Earth.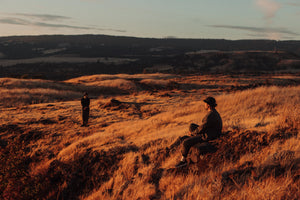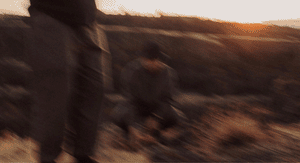 Experimental_Outdoorism
Everything we do on Earth is an "outdoor" thing. It isn't a separate place from wherever our lives are happening every day.
Experimentation is the path of discovery. By taking an experimental approach to all aspects of Earth\Studies, the project remains open to adaptation and new visual possibility.
These two elements (outdoors and experimentation) present an ever expanding study of the connection between human and planet.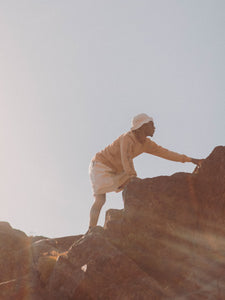 CURIOUS, CREATIVE, EXPRESSIVE.
Human_
Expressing ourselves is critical to the human experience. Art, music and cooking may have started from necessity, but have become vital methods of conveying the experience of life on Earth.
Explore the Experiments
Earth\Studies products serve as tools for people to explore their world with curiosity, creativity and expression.
Discover yours